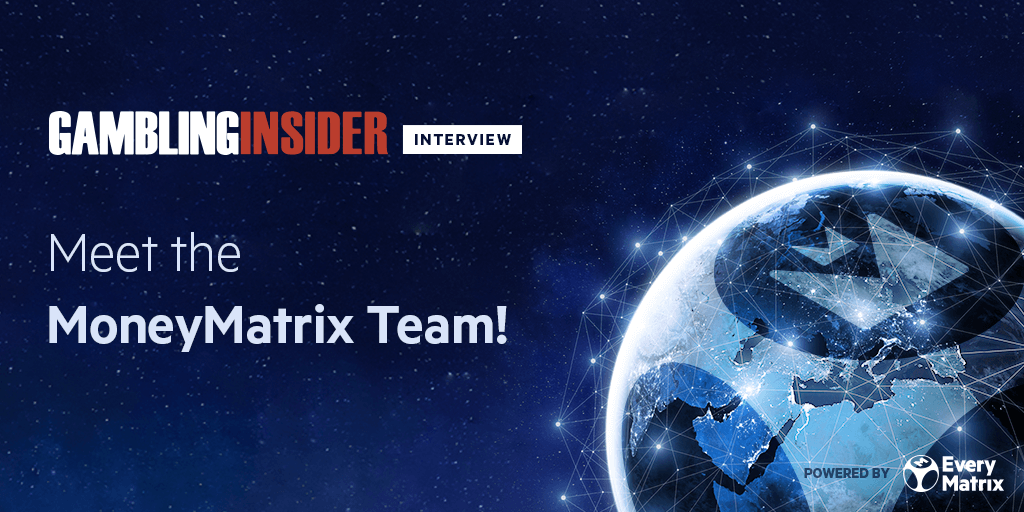 MoneyMatrix, the payments processing branch of EveryMatrix, provides customers with online payment solutions from its offices in Malta. Gambling Insider recently caught up with the MoneyMatrix team to discuss changes in the payments industry and the company's aspirations for 2020.
Interviewees: David Schjelde – CEO, Andrei Beu – Sales Manager, Paul Barclay – Non-executive Chairman.
Do you feel the payments processing industry has changed much in the time you've been involved in it?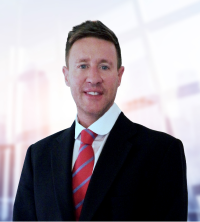 PB: 30 years ago when the internet came along, everyone was asking how you make payments online and on mobile. Worldpay was one of the first online payment companies in the world. There were probably two or three global payment companies back then. Fast forward now 30 odd years and regulation has changed. Previously, banks were the only ones permitted to operate online payments, but now non-banks can be payment companies as long as they obtain the appropriate licenses.
Now, the online global payments industry is saturated with payment providers and solutions. These provide both competitors and opportunities, because there are more and more niche local payment methods in a country. Although companies like Worldpay are a global payments company, they will need a good local payments solution in Africa for example. Local African payment companies will then form a relationship with Worldpay. That's how the world changed. There are more partnerships, saturation with local payment methods and also more and more regulation.
What are MoneyMatrix's targets for the next 12 months?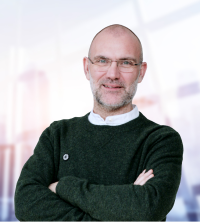 DS: We are currently evaluating our strategy but we will see if we can tend towards some bigger customers. We've actually signed quite a lot of customers up this year, but it would be better for us to have a few more of those bigger customers. That being said, one of our most profitable customers started out as one of those small ones and is now really big so it is of course a gamble that might pay off. We would like to leverage our intensive knowledge of the gaming industry to get a few more of those in.
We are a stand-alone piece of software however, and can be used by anyone who needs payments online, so we are investigating which business areas outside of gaming would be the best to move into. As we are part of EveryMatrix it comes naturally that we would focus more on gaming initially. As it is right now, our gaming sales force is very strong and that helps us. But we are going to see if we can out do them by selling ourselves on the side. Inside MoneyMatrix as a company, the gaming focus is not something you will necessarily see.
AB: Of course we are trying to progress as much as possible. The main target is to be able to cater for as many industries as possible. This is something we do now but of course we want to provide even more. We are trying to improve our coverage not only for Europe but worldwide. Then of course we need to be relevant in the market. We need to be able to compete with the big payment providers and so far so good. We have received positive feedback showing we are doing well and people are happy with the product. In the next 12 months we want to be among the top three, aiming for number one.
PB: We want to become more world-class regarding our products, services and staff. Through training we want to expand our knowledge all round within the organisation. Also, we will be ensuring we are always focusing on the customer and listening to our new and existing customers to build more solutions. Then we will of course always ensure the business is in line with high regulatory requirements, both locally and globally.
How do you find living and working in Malta? 
DS: I've been here for half a year in the warmest part of the year and it's definitely been hot, especially coming from a Nordic country. It's an extremely focussed area. The gaming and financial industries are so heavily represented especially in this area around St. Jules. It's incredible what can happen in such a confined area. I hear of Germans flying in on Monday morning and flying back out on Thursdays every week to work here.
AB: It's an island so how bad can it be right? For me it has been a very nice experience. I've met a lot of very nice people and of course you can build very strong business relationships since everyone is there inside the gambling industry. In this regard it's a very good hub. However, I find it is very small and tends to be a bit boring from time to time.
What is a typical day for you in your role at MoneyMatrix? 
DS: My role is very much on the vendors and financial side. I come from a role as CFO at EveryMatrix so naturally my focus is on that area, and we have others more focussed on the commercial side. It's the support managers, product managers, and compliance officer I spend my time with. We are prominently a financial institution but it all runs on software. So it is very software focussed. There's a lot of work with software development, roadmaps and support.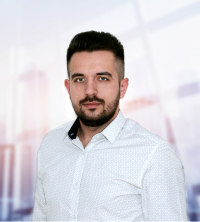 AB: It all starts with catching up with the leads and opportunities that you have as a sales manager. Sometimes things are progressing slowly and sometimes faster depending on the merchants, how fast they want to move and their type of business. I take a lot of calls, Skype chats and emails to make sure I am communicating with everyone involved. Not only to the people outside the company who are interested in the product but also internally with the relevant teams.
PB: I've known Ebbe Groes, CEO of EveryMatrix, for 30 years and he asked me to help as an adviser for MoneyMatrix. I've done that for the last two and a half years. I go to Malta once every two months and sit with the management team and all the staff. We go through opportunities, challenges, issues, training and experiences. I bring insight to the whole team, including management, because they are from EveryMatrix which is a software company. My job is advising them on payments and banking strategy, and talking about the customers and what they need and want.
What first drew you into the payments industry? 
DS: MoneyMatrix is part of the EveryMatrix group, so it is predominantly delivering software to the online gaming industry. I re-joined EveryMatrix earlier this year after being away for 10 years. I had the position as group CFO 10 years ago for three years. There were some changes to management so I jumped in as head of the payments company here in Malta. That turned out to be a better fit. I came in because I have 20 years of experience in finance. It seemed natural that I would take over the CEO role.
AB: The challenge. The business needed someone to fit in the profile for Sales Manager. I accepted it because I found it quite interesting and relevant for my future growth.
PB: I had two years in banking initially when I was 19 but I told my Director that I wanted to move on from banking. He had a friend who was head of the bank's card merchant services and this was when the internet came along. They put me in charge of London and the South East for online payments and banking. There was no rule book on payments so we were all learning back then. I've been involved in that ever since. You learn something every day no matter how long you've been doing it.
How have you found the role so far at MoneyMatrix? 
DS: I might not be the typical CFO type anyway. I actually enjoy getting out among people and not just hiding away in an office. This role of course opens me up to all sorts of people and it's quite enjoyable to see everyone so engaged in software development.
AB: It was a bit of a challenge to be honest because I wasn't very fond of the payments industry, but I accepted it because we all need to grow. I couldn't stay in sports or casino for all of my life so I wanted to take the opportunity to learn more and see what the payments industry is all about. I'm not disappointed at all. It's a very complex and vast industry filled with a lot of details which you need to pay a lot of attention to.
PB: MoneyMatrix was a concept idea four years ago before they built the technology. It was in-effect a start-up company. The challenges of a start-up are massively different from other well established companies I've been a part of, like Worldpay or Skrill. The great thing was having to get your hands dirty. Not just being in a commercial role but being in an operational, product, training and best practices role. There's a whole scope of responsibilities that you've got when you're helping to build the business. It's a great exciting time and the business is still growing.
What are the biggest challenges you've faced during your time there? 
DS: On the surface it's fairly simple what we do but when you look beneath this surface into the integrations and how it all works, the pricing models from different payment vendors, how we are reselling them; to make this into a business is quite complex and interesting. I wouldn't say the level of complexity shocked me but I've seen some things now that at a group level I didn't go into at all.
AB: I realised I didn't know a lot about payments, so the first challenge was to understand the mechanism and all the relevant details surrounding it. I had a really difficult time in the first couple of months understanding how everything works. Then you need to be able to understand it fully to explain it to someone new, so you struggle to replicate what you just learned. This is the second challenge. It is a very difficult industry but a beautiful one.
PB: This was more of a project than a challenge, but the main task was migrating external payment systems internally. That was a project which all parts of the business had to coordinate and manage. It was an opportunity for all of the business to understand the implications of launching a payments business.
The original version of this interview has been published by Gambling Insider on October 17, 2019 under the title MoneyMatrix team: Saturated payments industry provides "both competitors and opportunities".