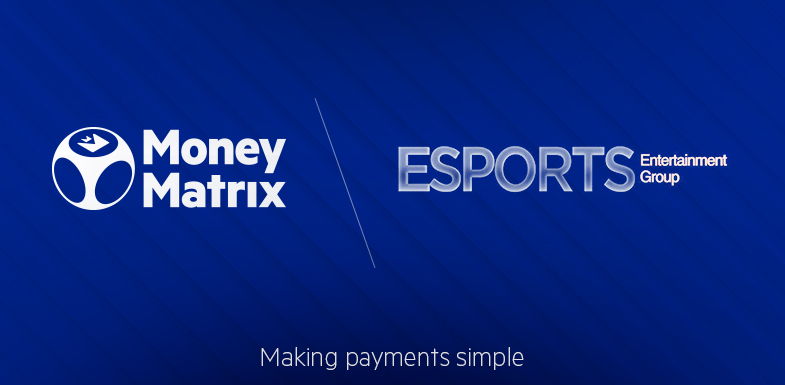 MoneyMatrix is delighted to announce the signing of Esports Entertainment, the company behind VIE (https://vie.gg) an esports wagering platform.
The signing represents a landmark deal for MoneyMatrix, with VIE being the first esports merchant to onboard its NexGen Payment Processing Platform with an impressive payment portfolio and best of breed technologies.
VIE offers exchange style wagering on esports events in a licensed, regulated and secured platform to a global esports audience. The exchange model provides peer vs. peer betting (PVP) on a wide range of international esports tournaments broadcast on Twitch.tv, YouTube, HitBox.tv, Azubu.tv and other online streaming platforms.
"We are excited to launch with MoneyMatrix's processing platform as we can now offer our users access to a myriad of international payment options in a very secure environment." said Grant Johnson, CEO of Esports Entertainment.
MoneyMatrix Ltd, part of the EveryMatrix Group, is a licenced, regulated Financial Institution which has partnered with 60+ solution vendors to create a multi-solution, multi-currency portfolio, giving all merchants access to over 150 Payment, Risk, AML and KYC solutions via one single API.
Sandra Barton, MoneyMatrix CEO added "MoneyMatrix is the next generation of processing platform – we are not a solution, we are the solution. We have created an all-encompassing platform that allows you to do your business your way. Irrespective of your size, where you want to operate or how you want to operate, MoneyMatrix is the partner to help you achieve global success."