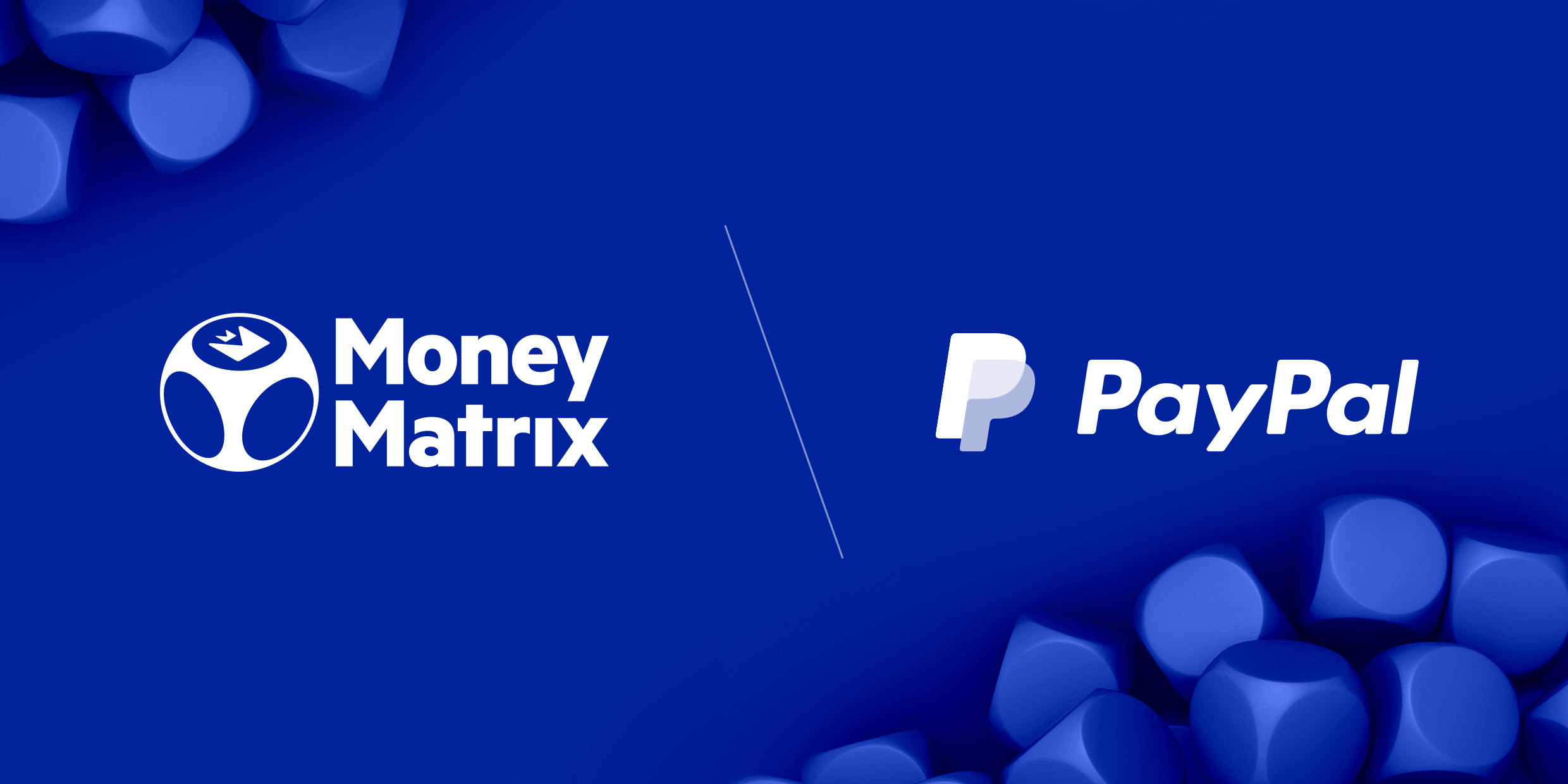 Payment processing gateway MoneyMatrix announces a new partnership with the popular payment solution PayPal. Through the new partnership, MoneyMatrix's iGaming clients will be able to offer players PayPal top-ups and withdrawals in 14 EU countries and the UK.
PayPal can now be swiftly integrated by iGaming operators using the MoneyMatrix payment processing platform. Casino operators and bookmakers processing through MoneyMatrix will offer players the choice to handle their payments in one of the world's most popular payment methods.
Built under the vision of making payment processing simple, user friendly and accessible to everyone, MoneyMatrix provides convenient and easy-to-use payment methods for its iGaming partners.
Samoil Dolejan, CEO of MoneyMatrix, says: "PayPal is one of the most popular payment methods globally, so naturally, we are glad to make their solution available to our iGaming clients. Players in 14 EU countries and the UK will now be able to select PayPal as their preferred payment method, which is highly convenient and definitely an added benefit for operators using MoneyMatrix.
"There is no gambling without payments, and we are dedicated to helping our clients run their operations smoothly and effectively while giving them access to a vast portfolio of global and local payments methods."
The new partnership allows iGaming operators to send and receive payments via PayPal to players in countries such as Austria, Belgium, Denmark, Finland, France, Germany, Greece, Ireland, Italy, Poland, Portugal, Romania, Spain, Sweden and the United Kingdom.
About PayPal
PayPal has remained at the forefront of the digital payment revolution for more than 20 years. By leveraging technology to make financial services and commerce more convenient, affordable, and secure, the PayPal platform is empowering more than 350 million consumers and merchants in more than 200 markets to join and thrive in the global economy.
For more information, visit www.paypal.com.
About MoneyMatrix
MoneyMatrix is the latest generation of processing platform that encompasses all of an operators' payment processing and risk management needs. Utilising the best of breed technologies, MoneyMatrix can provide payment routing, risk management and KYC solutions globally through a single integration.
Based in St. Julians Malta, MoneyMatrix is licensed by the Malta Financial Services Authority and is PCI Level 1 Certified. MoneyMatrx is part of the EveryMatrix Group of companies.